In the beginning...
We ran an Indiegogo crowdfunding campaign at the start of this year that was incredible rewarding. Yes, we only got about half-way to reaching our goal, but we gained so much in feedback and support from those that were involved. In the end, that support was more than enough to push us to publish our all new app.
The roadmap outlined in that campaign for new features we would add based on milestones we hit (included below) was in our opinion and the opinion of our community going to create "one incredible app". After receiving what we were able to raise, thanks again to all of our supporters, we went to work.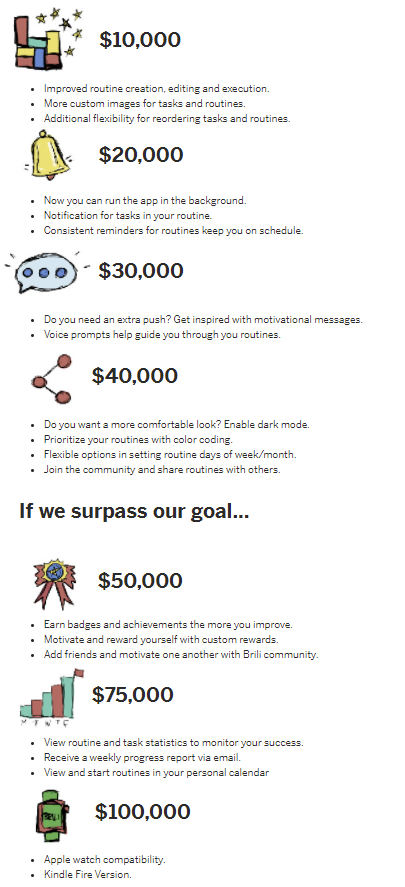 If you have had the chance to try our app within the last month, you would see that we have been able to add so much despite everything! This is in large part due to some awesome members of our team stepping up and making it happen, there only reward being the thousands that will benefit from this app all over the world. We are extremely proud of their accomplishments so far!
Since closing our crowdfunding campaign, we have been able to create and add features that were listed under our $40,000 goal!

German Translation & Fluidity In Use
Now begins our next step, making the app available to an international community and ensuring that it runs smoothly and maintains its convenience. Using an app that functions without interruptions is great and specifically for a community that runs on energy about 2x as fast as the average individual it is IMPERATIVE, it also takes some time.
In the coming updates, we will be adding a lot of small functions and automation features that will individually go unnoticed but together make the app much more friendly for you, our community! So be on the look out for those small changes, I know our tech team would appreciate some appreciation.
As a small but international company, we strive to make our solution available to people all over the world. After all ADHD has no borders. Our CEOs, Susanne and Sanam, have directly identified a growing need within their home country, Germany, for the new Brili solution.
We are happy to say that Brili will be available in the German language very soon, for our German speaking supporters out there, be on the look out!
International Acknowledgement
The acceptance of ADHD around the world differs dramatically. Even in countries where it is medically accepted as the real disorder, that it is, culturally there still exists stigmatization and false information.
For us here at Brili and those that would like to use our solution around the world, whether you have ADHD, autism, anxiety, depression, PTSD or something related, routines are helpful for everyone. We encourage any and all individuals to seek the solution that works for them!