With this feature we have covered the fundamentals of routine creation. We're super excited to present Brili Routines: Habit Tracker's all new Rewards feature today! Now you can stay more motivated while establishing your  new habits by rewarding yourself with special moments, treats, gifts or trips as you reach your individual goals.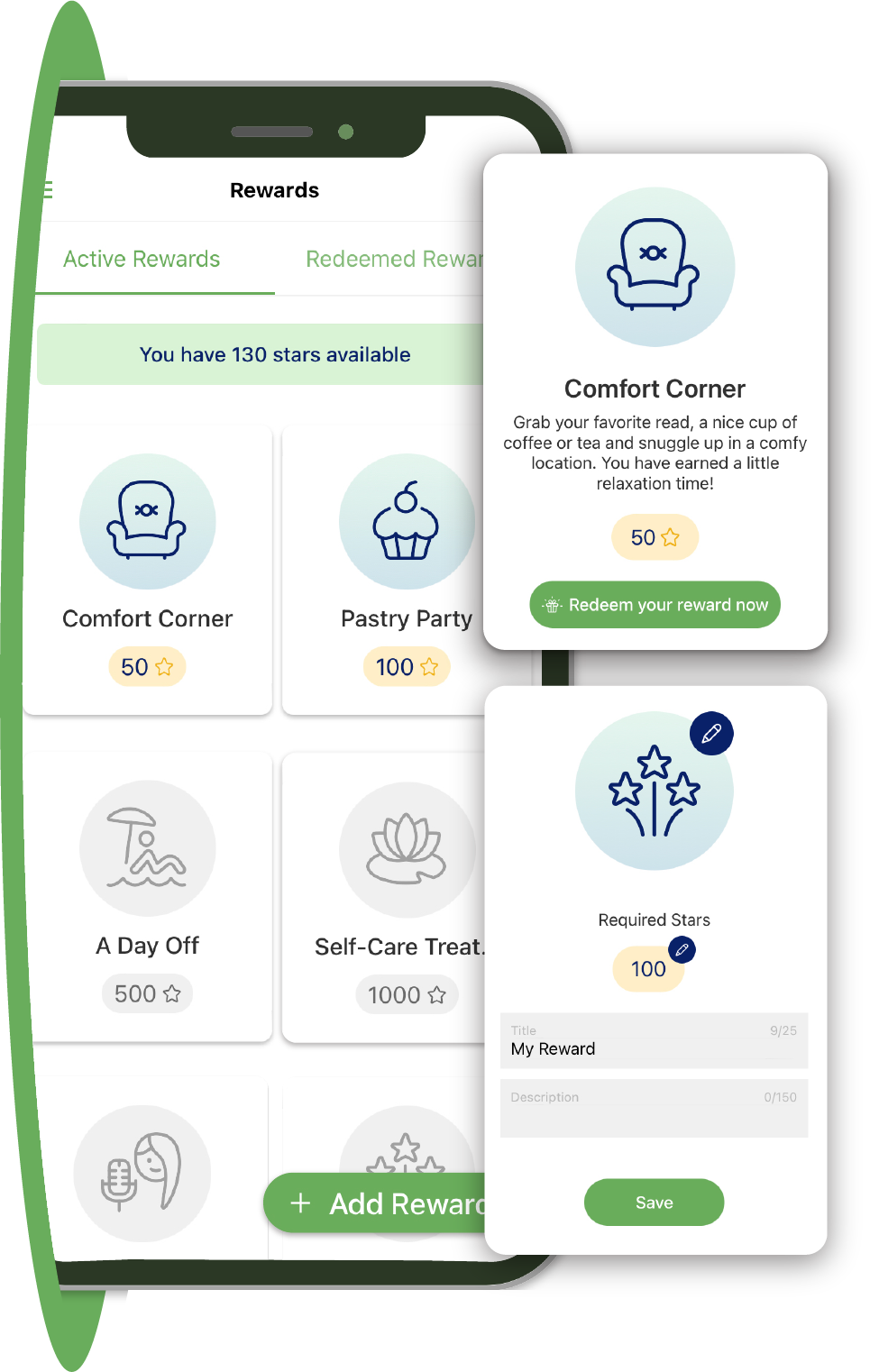 Here's how the Brili Rewards work:
1. As you know, you have been collecting stars with every completed routine. On the Achievements page you can see your high score which is the number of stars you have accumulated since your first day using Brili.
2. In the new Rewards page you will find a few reward ideas like "Self-care treatment" or "A day off" with a predefined amount of stars you need to actually redeem them. Just go to the "Active Rewards" tab. You can work towards your rewards by completing your routines and collecting stars.
3. You can also edit these rewards or add new ones. Make them what you want, you know what will get you motivated! It could be a special dinner out at the end of a busy week or a guilt-free day to yourself after lots of efforts to establish new habits. It's completely up to you! This customization is available to subscribers only.
4. Once you have collected enough stars your reward will no longer appear greyed out, but with a colorful icon, signifying that it is ready to be redeemed. Whenever you're ready, tap on it and confirm with "Redeem your reward now".
5. Time to celebrate your success and enjoy this special moment!
6. You can see your past rewards on the "Redeemed Rewards" tab. Tap on your reward and confirm to put it back on your list of "Active Rewards" if you want to start over again with the same reward as a repeated goal.
Time to set your own goals! Which reward are you going to choose to celebrate your healthy habits?