Over the years the Brili team has worked with and met some amazing people within the ADHD community who have a wealth of knowledge to share. So we thought why not shout them out so you have some great places to start your search if you are looking for the different type of support they provide.
Attention-deficit/hyperactivity disorder (ADHD) can be a challenging condition to manage, both for those who have it and their loved ones. People with ADHD often struggle with staying organized, staying focused, and completing tasks, which can have a significant impact on their daily lives, relationships, and overall wellbeing. That's where an ADHD coach can help. An ADHD coach is a trained professional who specializes in helping individuals with ADHD to better understand their condition, develop strategies for managing their symptoms, and achieve their personal and professional goals. Often ADHD Coaches have ADHD themselves which allows them to relate a lot to your experience.
One of the key benefits of working with an ADHD coach is the personalized support and guidance they can provide. An ADHD coach focuses specifically on helping individuals with ADHD to reflect on their situation and goals and then develop unique, personalized strategies to actually achieve them. That might include solutions to managing their symptoms, time management techniques, organization strategies, and communication skills. An ADHD coach can also help individuals to set and achieve realistic goals, whether that's in their personal or professional lives. With the support of an ADHD coach, individuals can develop a greater sense of self-awareness, self-confidence, and learn to manage their symptoms in a way that allows them to thrive.
Here are 3 Brili Recommended ADHD Coaches: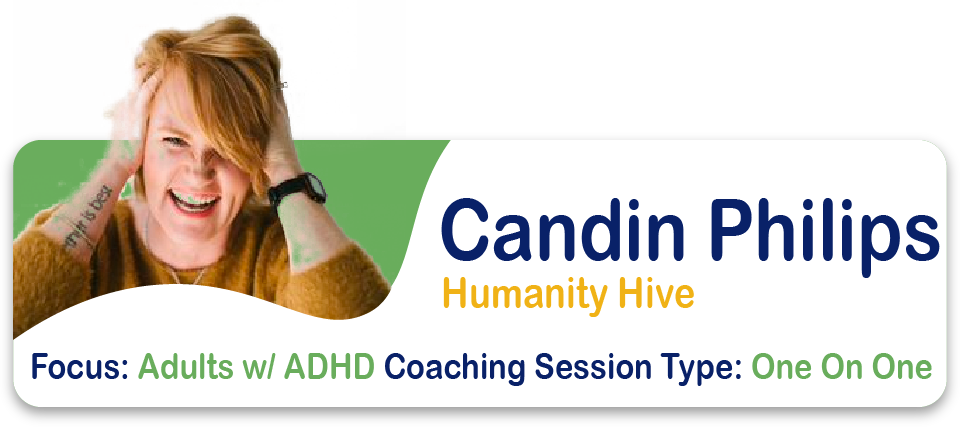 Candin is a licensed therapist and practicing ADHD coach full-time. She has gained quite a following on social media sharing her experience and way of looking at ADHD. She offers a variety of different levels of coaching and we could not recommend her more. Her methods focus on shifting you from "just surviving to thriving" in the best way for you. Consider checking her out if you are an adult with ADHD interested in getting a coach.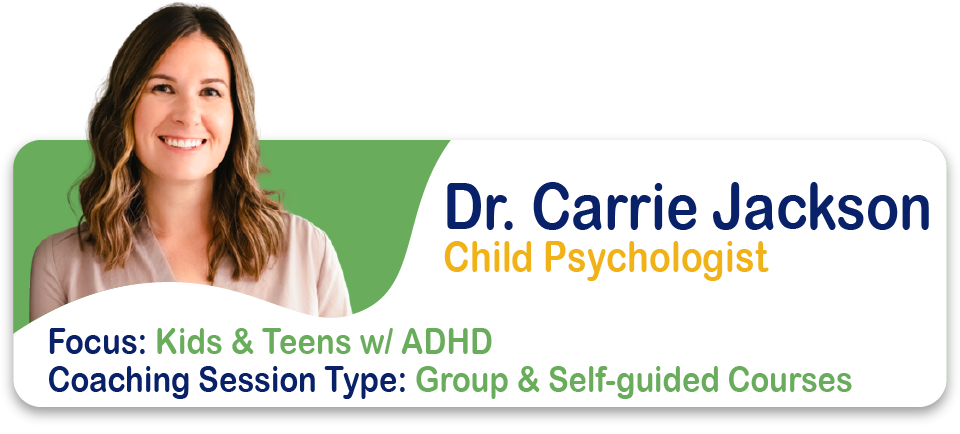 Dr. Carrie Jackson, PhD is a licensed Child Psychologist who helps families with kids and teens who have ADHD. Right now, she has a free teen and tween guide to get you started available on her website. Dr. Carrie is a great option to consider for you and your child to get more insights and understanding around ADHD. Check out some of her content online and take a look at her various offers.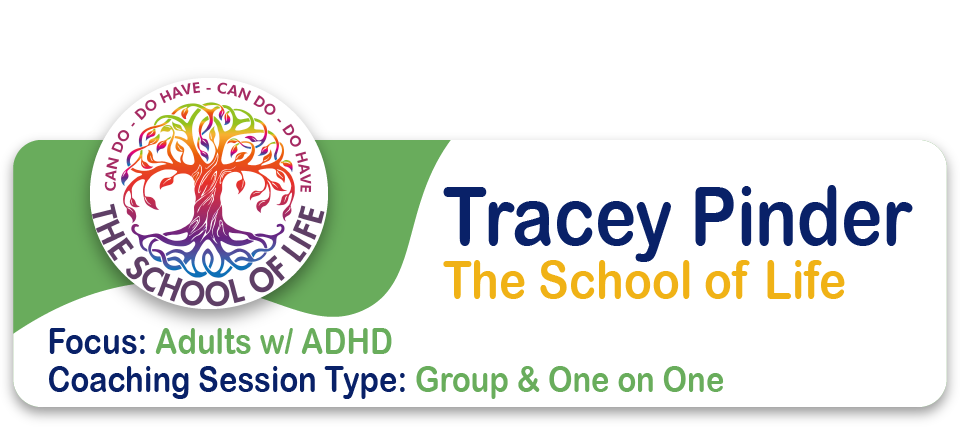 Founded by Tracey Pinder, this team of ADHD coaches at The School of Life has done some truly incredible work in their community and increasingly around the world. We here at Brili have had the pleasure of conducting more than a few free webinars with them sharing information with the broader ADHD community on plenty of topics from work to relationships. On their website, you can find a multitude of different available courses on so many different topics around living a life as an adult with ADHD.